Celtics Bounce Back After Tough Loss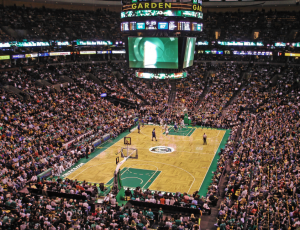 By Emma Sinn 2/11/2017
Star player for the Celtics, Isaiah Thomas called Wednesday night's loss to the Sacramento Kings, who were without DeMarcus Cousins, "the worst loss" the team has had all season.
Thomas, the following night in the matchup against the Trail Blazers, led the Celtics to a victory. Boston beat the Trail Blazers, 120-111. Thomas led the offense with 34-points, while seven of his teammates also reached double figures. The team played without two notable Celtics however: Jae Crawford and Avery Bradley.
"We didn't play as good as we wanted to play against Sacramento, so tonight we wanted to get out and try to play the game the right way," commented rookie, Jaylen Brown.
The Celtics currently hold second place in the Eastern conference, behind reigning champs, the Cleveland Cavaliers. The Cavaliers, with LeBron James, will keep up the fight for first in the Eastern conference with the Celtics.
The Celtics are currently in a good spot for the rapidly approaching playoffs that will start in April. Thomas will need to continue to reach his current offensive averages if the team has hopes of going far in the playoffs. The team will also need to stay healthy.
The Celtics go on the road again for their next two games. The team plays Utah on Saturday, whom they beat the last time the two teams faced off. They then travel to Texas on Monday, in hopes of getting another win against Dallas.