Currently viewing the tag: "NYC"
By Ian Sloan
New York City investigators believe the Bronx fire was caused by a child playing with a stove, killing 12 people, including four children.
Continue Reading

→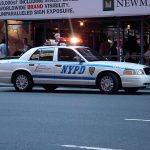 By Allison Payne
Eight are dead after a terror attack in New York City on Tuesday, called the deadliest terrorist attack on NYC since 9/11.
Continue Reading

→
By Joseph Jacobs
Another unarmed black man was murdered, another white police officer was failed to be indicted, and in response, protesters took to the streets of Boston and beyond to voice their displeasure with the verdict.
Continue Reading

→