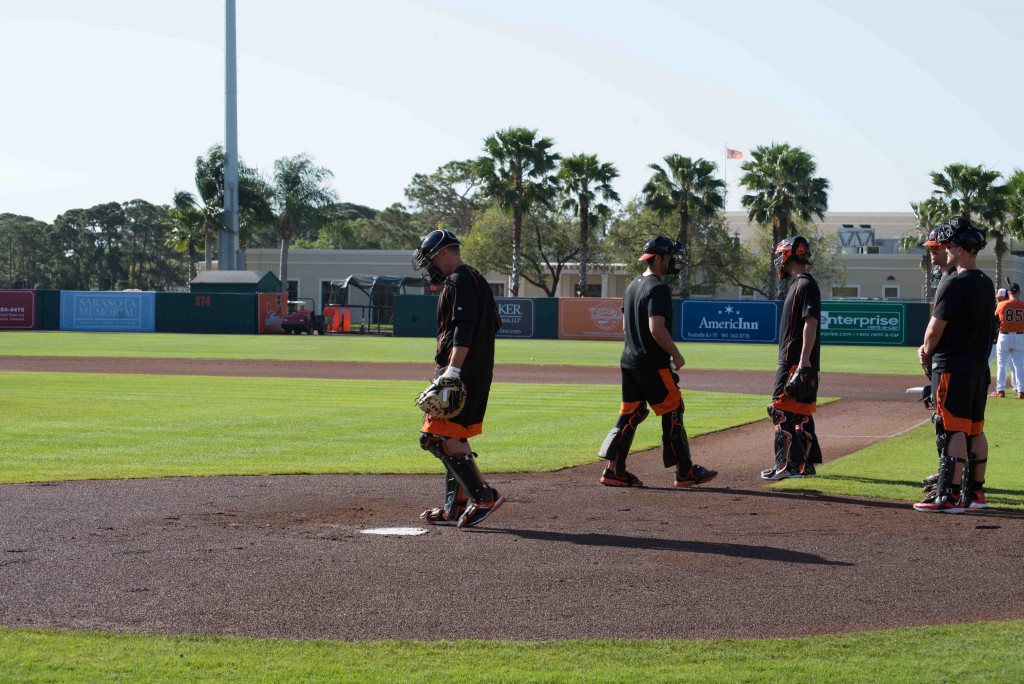 By: James Cain 
3-9-15
SARASOTA, FL — They may have won 96 games last season, but coming into 2015, the Baltimore Orioles are flying under the radar.
The Orioles won the American League East and swept the Detroit Tigers in the American League Division Series before getting swept by the red-hot Kansas City Royals in the American League Championship Series.
During their playoff run, the Orioles were without starting third baseman Manny Machado due to injury, as well as first baseman Chris Davis and catcher Matt Wieters.
While the team expects to have all three ready for Opening Day, the Orioles did lose Nick Markakis, Nelson Cruz and Andrew Miller to free agency, all of whom were key pieces from their playoff run.
"We don't think we're missing anything," says center fielder Adam Jones. "We're just missing a few people. It's part of the game. We'll just account for it some other way."
Despite the losses, outfielder Steve Pearce believes with the core of the team in place, and with Machado, Wieters and Davis returning, the Orioles can still compete in the A.L. East.
"One of the things we have is chemistry," Pearce says. "I think that might give us the edge over other teams that just acquire a lot of people."