By Allison Payne 10/25/17
Candidates for the upcoming Boston mayoral election City Councilor Tito Jackson and current Mayor Marty Walsh went head to head in a televised debate just two weeks before Election Day.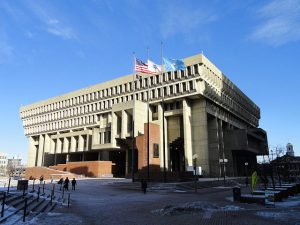 Much of the debate was focused on the city's success in bringing new companies like General Electric that pressure the growth of the city, and how it puts pressure on the housing market.  
During the debate, Walsh urged the Massachusetts Bay Transportation Authority to bring back late-night service. He referred to bicycles as a transportation mode of the future and that Boston is continuing to invest in their use and safety. Jackson said that he too supports this idea, but the city hasn't done enough to ensure access to public transportation equally in all neighborhoods. 
It looks like Boston's current mayor will serve a second term as recent polls show Walsh having a solid lead over Jackson. Voters cast their ballots on Nov. 7.