By Ian Sloan 11/25/17
Uber's new CEO Dara Khosrowshahi was informed about a massive data breach two weeks after he took the reins on September 5th, more than two months before informing the public. Mr. Khosrowshahi was told about the breach shortly after taking charge of the company. Uber also informed SoftBank, a Japanese tech giant that has massive investments in Uber before telling the public.
Two hackers stole data about ride-sharing company Uber's riders and drivers — including phone numbers, email addresses and names — from a third-party server more than a year ago. A ransom was then given to Uber, demanding $100,000 or else the company's data would be deleted. The company said it had discovered the breach as pa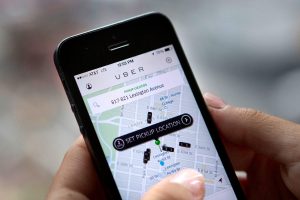 rt of a board investigation into Uber's business practices.
Uber acquiesced to the demands, and then went further. On top of paying the $100,000, the company tracked down the hackers and pushed them to sign nondisclosure agreements, according to the people familiar with the matter. The New York attorney general's office said on Tuesday that it had opened an investigation into the matter.
As a result of the breach and cover-up, Uber's security officer Joe Sullivan has been fired. Also, former chief executive Travis Kalanick was forced out in June, although he remains on Uber's board.