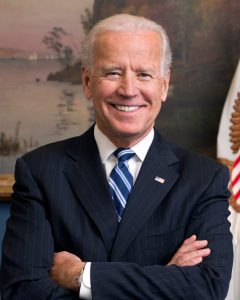 By Sarah Ashmore 03/27/2019
Former Vice President Joe Biden said he regrets his treatment of Anita Hill during the Clarence Thomas hearings for Supreme Court Justice.  Biden, the Senate Judiciary Committee chairman in 1991, presided over the confirmation hearings.
Hill testified before the Senate committee that now-Supreme Court Justice Thomas  sexually harassed her when she worked with him at a government agency. Under oath, she had to describe the instances in detail. Many women thought the hearings were discriminatory against Hill.
"To this day I regret I couldn't come up with a way to get her the kind of hearing she deserved, given the courage she showed by reaching out to us," Biden said. Hill wanted the Senate to know that this Supreme Court nominee had engaged in sexual misbehavior. Biden noted the committee "didn't fully understand what the hell it was all about" because it was made up of white men questioning a black woman.
Biden has already publicly apologized to Hill, nearly 30 years after the hearings. Biden said the Senate confirmation hearing of Justice Brett Kavanaugh this past fall highlights the lack of change in the institutional culture of Senate hearings. A woman testified that Kavanaugh drank too much and took advantage of women. Biden said the lack of change "diminishes the likelihood that other women will come forward, knowing what they're going to face."
Biden's comments come amidst strong speculation that he may announce a 2020 presidential bid. His handling of Anita Hill would undoubtedly receive fresh scrutiny if he does.