2/16/20 By Jenna Kase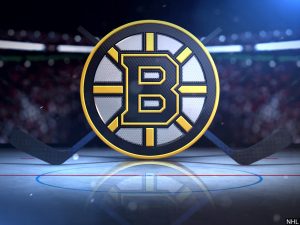 Sitting atop the standings with 84 points, the Boston Bruins are currently the best team in the NHL. Having won four of their last five, the B's are gearing up to battle a hot New York Rangers team at Madison Square Garden this afternoon. 
The Bruins played at home yesterday, beating the Detroit Red Wings 4-1. Their win came as a result of strong team play. Tuukka Rask only allowed one goal on 26 shots, posting a .926 save percentage. Additionally, Brad Marchand and Charlie McAvoy each had a two point game, having two assists and a goal and an assist, respectively. 
Patrice Bergeron, Charlie Coyle, and David Pastrnak each netted one while Danton Heinen added an assist. Pastrnak's goal was his 41st of the season, tying him for the league-wide goal tally with Auston Matthews. 
As for the Rangers, Artemi Panarin has been a key to the team's success. Panarin leads the team in points, goals and assists. He's netted 29 goals and dished out 48 assists, 12 of which were on the power play, for a total of 77 points on the season thus far. 
Panarin has gotten a bit of help from Chris Kreider and Mika Zibanejad this season as the two have buried 23 and 24 goals, respectively. In the last three games, Kreider has tallied four points, 3 of which were goals. Similarly, Zibanejad has posted four points in the last three games on two goals and two assists. 
The Bruins will have a chance to battle a New York team that's been heating up as of late. As the Rangers are seven points out of a wild card spot, they will be desperately looking to come away with two points whereas the B's want to increase their one point lead over the Tampa Bay Lightning. 
The Bruins travel to Madison Square Garden to face off against the Rangers at 3:30 P.M. on NBC.