3/5/21 By Wesley Days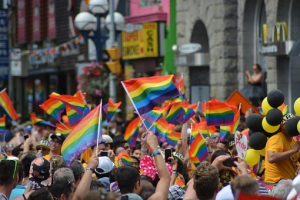 Tributes are pouring in for Byun Hui-Su, the nation's first transgender solider, who was found dead at 23 in her home in Cheongju, Korea, on Wednesday.  
LGBTQ activists and South Korea's Prime Minister, Chung Se-Kyun, have offered their condolences to the family of the fallen soldier. After swift criticism for not acknowledging her death, the South Korean Military has limited their response to saying Su's death was "unfortunate."  
Su joined the military in 2017 and left in November 2019 for her gender reassignment surgery. In January 2020, with hopes to return to a position in the female corps, Su was discharged. The military reasoned that her recent surgery left her unable to serve her country. 
Her discharge from the military sparked outrage from members of South Korea's LGBTQ community, garnering media attention for how the South Korean military treats its LGBTQ soldiers. Su was gearing up for a trial in April contesting her release from service. 
Friends of Su highlighted her love for service, saying she was a true military expert who was destined to be a soldier.  Byun Hui-Su was 23 years old.