3/6/21 By Caroline Rangel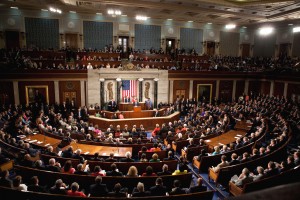 The House of Representatives passed the For the People Act on Wednesday, a bill for election reform and the stripping of voting restrictions. Meanwhile, on Tuesday, the Supreme Court heard the Brnovich v. Democratic National Committee case that challenges Arizona's voting limits. These two processes have the potential to change the course of voting rights in the United States. 
The 2020 elections prompted situations that revitalized discussions around the right to vote. Voting rights activists such as Stacey Abrams from Georgia whose work directly impacted the outcome of Senate races, and possibly the Presidential elections results, and the allegations of election fraud from former President Donald Trump and supporters sparked debates over election reform and voting rights. 
The country is seeing those conversations turn into action as they reach Federal affairs. The For the People Act advanced to the Senate where it faces an unlikely fate. The bill would lift restrictions from federal elections mail and early voting, require states to automatically register citizens to vote, and restore voting rights to felons with completed sentences. Democrats vastly support the bill's agenda to make voting more accessible, while Republicans oppose, arguing that it sets opportunities for voter fraud. 
With an evenly split Senate, Democrats' find themselves in crossroads between upholding the filibuster, a Senate rule that requires 60 votes to pass a bill, rather than a simple majority of 51 votes, or a chance for turning the bill into law by eliminating such rule, which they have the power to do. 
Meanwhile, the conservetive-leaning Supreme Court seemed prone to uphold Arizona's restricting voting laws in a case regarding Section 2 of the Voting Rights Act, which protects citizens from voter suppression on account of race or color. The interpretation of such sections from the highest court's decision will impact future attempts to challenge voting limits around the country. A decision is expected by June.